Wedding Venues in Guwahati
Best Wedding Venues in Guwahati
Looking for the best wedding venue for your wedding or events? Swagrani has made it easier for you to find all the popular wedding venues in Guwahati. Whether you want an intimate garden ceremony or a grand ballroom celebration, we have a list of famous venues that create a unique and romantic atmosphere for your story.
We know that every couple is different, and each has their own specific wedding needs. The wedding venues in Guwahati featured on our website have spaces suitable for both small gatherings and big celebrations. Whether you want a small, meaningful wedding ceremony with your closest family and friends or a grand celebration with lots of guests, we can help you find the right place   
Types of Wedding Reception Venues

in Guwahati

 

 
Let us help you bring your dream wedding to life, regardless of its size. Our dedicated team will help you select the best wedding venue in Guwahati according to your budget and preferences.  
However, following are a few of the top-trending wedding reception venues: 
1. Luxury Hotels

:
Swagrani gives you a chance to book luxury hotels to add glamour to your wedding ceremony. These venues have grand ballrooms or wedding halls in Guwahati and can accommodate a large number of guests. Moreover, they also provide beautiful decoration and various facilities such as parking space, free wifi etc.
2. Resorts and Farmhouses

:
Swagrani can help you if you prefer a more serene and natural environment for your wedding reception. Our top vendors have various resorts and farmhouses available. Furthermore, most of our venues are surrounded by lush green landscapes, providing a peaceful ambiance. These venues are ideal for outdoor weddings, and you can customize them to match your dream wedding, whether you want it to be traditional or modern.   
3. Banquet Hall

:
Do you want to book a banquet hall in Guwahati? Swagrani has a variety of wedding lawns available, suitable for weddings of all sizes and budgets. Most of our banquet halls are located in hotels, community centres, and standalone venues. Additionally, our vendors offer customizable packages that include catering, decor, and audiovisual equipment. 
4. Heritage Venues

:
If you are a unique couple who love history and culture, then a heritage venue is a great option for you. Swagrani can help you find the best venues in Guwahati that bring a sense of grandeur and history to your wedding. These wedding venues include palaces, old mansions, and heritage properties, creating the rich architectural history of the region. 
5. Rooftop Venues

: 

 
Even though digital cards are trending and are a more affordable option, Physical cards have some unique benefits that are discussed below:  
Famous Wedding Venues to Celebrate Your Special Day
Some of the most popular wedding venues in Guwahati, especially for destination weddings, are: 
Bibah

Bhawan in Guwahati

:
Woodland Kitchen and

Party Hall

 

Woodland Marriage Hall

Singha Guest House &

Bibah

Bhawan

Shivam Marriage cum party Hall

Abhinandan Function Hall

Aashirbad

Function Hall

 

 
Wedding Hotels & Banquet in Guwahati

:
Some of the best hotels and banquet halls in Guwahati are listed below
Vivanta Guwahati

Vishwa Ratna Hotel

Radisson Blu Hotel Guwahati

Pragati Manor

Novotel Guwahati

Hotel Upasana Palace

Hotel Tokyo Tower

Hotel Royale de Casa

 
Destination Wedding Venues in Guwahati:
Here are some famous and beautiful places for destination wedding venues in Guwahati:
Brahmaputra Riverfront
Umananda Island
Assam State Zoo cum Botanical Garden
Kamakhya Temple
Guwahati Tea Gardens
Shillong Viewpoint
Srimanta Sankaradeva Kalakshetra
Guwahati Planetarium
Open Space in Guwahati

:
Vijayanta Celebrations

Sutra

Ranibagan

Raindrop Wedding Venue

Opera De Augusta

O2 The Open Banquet, 3rd Floor

 

 

 
Resorts in Guwahati

:
Zizina

Otis Resort

Wedding Resort

The Residency Tourist Resort

The Green Wood Resort

 

 

 
Other Wedding Services Provided by Us: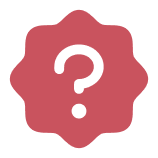 Frequently Asked Questions
At Swagrani, we recommend you book the wedding venues in Guwahati at least 6 months in advance. This is because popular venues often get crowded during the wedding season. So, if you want the best wedding reception venue, it is good to book it early. However, you don't have to pay any subcharges to our company for late bookings. 
Some of the popular wedding venues in Guwahati are: 
Radisson Blu Hotel Guwahati

 

Kiranshree

Grand

 

Landmark Hotels

 

Brahmaputra Jungle Resort

 
The escrow guarantee is a financial arrangement that ensures the safety and security of your payment. Whenever you book a venue through Swagrani, the charges you pay will be kept in an escrow account until the services are successfully delivered. This will make sure that both you and the venue manager have peace of mind regarding financial transactions.  
Each wedding venue has its own uniqueness. Open-space venues are better if the weather is expected to be good. However, if it's raining or the weather is too hot or cold, it's better to go to a wedding hall.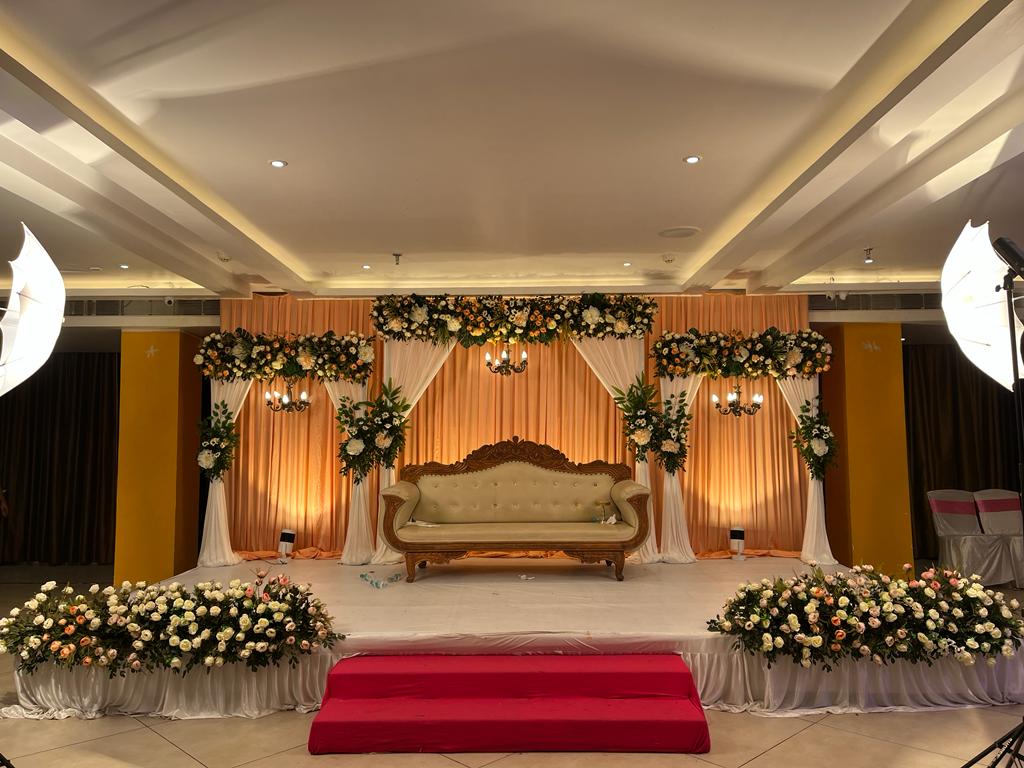 Still have questions?
Reach out to our wedding experts for further queries.