Wedding Photographers in Guwahati
Best Wedding Photographers in Guwahati
Are you someone who is planning to get married soon? If yes, you will need the most highly skilled and best wedding photographers who can make this day a lasting memory. So, browse through our list of wedding photographers in Guwahati today to find the perfect match for capturing the essence of your wedding day. 
Capture Unforgettable Moments with Wedding Photographers in Guwahati for Bridal Shoots

 
We at Swagrani understand that a wedding is one of life's most meaningful events and capturing the memories of this extraordinary day means a lot to you. Whether you're seeking traditional Assamese wedding photography or candid shots, our unique bidding platform connects you with the best wedding photographers in Guwahati who offer a variety of styles and prices to suit your needs.
Swagrani is built with a dream to provide you the best wedding services. You can choose the famous wedding photographers in Guwahati from our list according to your preference.
Moreover, we make sure that they will offer you the best Assamese bridal photoshoot. For us, Assam photography is not just about the camera, it's all about the photographer's experience, creativity, and imagination.  
Photographers at Swagrani know the shots to take and understand the appropriate locations for different types of pictures. They won't ask you to pose or act unnaturally. So, you can leave them with their job with absolute trust, and they will be where you want them to be.  
Different Types of

Assamese

Wedding

Photography
Swagrani has carefully chosen famous photographers in Assam. We provide a comprehensive range of Assamese wedding photography services from which you can choose.
Candid Photography

:
Candid photography is one of our most well-known services. It is a style of art that aims to capture real wedding moments without any acting. Therefore, a candid photographer needs more skill, experience, and unique ideas to capture photos.
Traditional Assam Photography:
You can also try to go with traditional Assamese wedding photography. It includes formal portraits where the photographer requests guests and family members to pose for a picture.  
However, these types of top photographers charge a lower price. This is because traditional photography does not require any special creative talent.
Pre-Wedding Shoot:

Capture the excitement and anticipation before your wedding day with our pre-wedding bridal photo shoot service. It's a wonderful opportunity to capture the love and emotion between you and your spouse in a stunning outdoor location.   
However, some of the popular destinations for pre-wedding photoshoots in Guwahati and Assam are:  

Greenwood resort

 

Borapani

lake in Shillong 

 

Sonapur

 

Zizina

Otis Resort 

 

Arohan Serenity Resort

Pobitora

 

Nazirakhat

archeological park 

 

Tegheria

waterfalls, 

 

Spring valley resort, 

 

Brahmaputra jungle resort, 

 

Panacea- The village, 

 

Aaryan Woods

 
Cinematic Videography:
If you want the professional photographer to capture the event through storytelling techniques and creativity so you can ask them to do cinematic videography.  
Drone Coverage:
Drone shootings are trending nowadays. Moreover, with drone coverage, your pictures and videos will look stunning, especially if you are planning an outdoor wedding or a pre-wedding bride photo shoot.   
Steps to Book a Wedding Photographer in Guwahati

 
Fill up the lead form on our website, message us on our social media handles, or call us at +91 – 9035985391.  
One of our wedding experts will contact you to discuss your requirements in more detail. They will ask you in detail about the number of functions you have at your wedding, the type of photography you want, your budget etc. 
Once the discussion is complete, we will share a customized proposal according to your needs with our top photographers. They will then start bidding for the opportunity to work with you.  
After that, we will share the profile pages and bids of the best Assamese photographers with you. So that you can check their past work and reviews and make an informed decision.    
Finally, you can book the best wedding photographer in Guwahati. You will pay their charges to our company which will be held in an escrow account. However, we will release the payment when the services are executed, and you are happy with the result.  
We will help you get in contact with the photographer on WhatsApp. So, you can discuss your Assam photography requirements and understand their ideas. 
Other Wedding Services Provided by Us: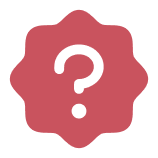 Frequently Asked Questions
Still have questions?
Reach out to our wedding experts for further queries.