Wedding Decorators in Guwahati
Best Wedding Decorators in Guwahati
Discover Guwahati's Premium Wedding Decoration Services
Getting married in a place like Guwahati is a dream for every couple. Being famous as the best wedding location, the weddings beautifully reflect the rich heritage of Assam. Guwahati is a lively city that hones a variety of traditions and cultures. We introduce Swagrani to make your dream come true with our team of the best wedding decorators in Guwahati. With our unique bidding platform, we make sure that you get unbeatable prices. Moreover, our escrow facility will help secure transactions for customers as well as vendors.  
So, now you can hire the best wedding decorators in Guwahati who will create an unforgettable celebration for you, with the perfect ambiance, all within your budget.   
Decorations Provided by Our Wedding Decorators in Guwahati

 
Our top wedding decorators in Guwahati offer a wide range of services for your wedding day. Moreover, we focus on the traditions of Assamese wedding decoration while also providing modern elements like Mehendi, Haldi, and Sangeet ceremonies.  However, some of the most common services provided by the top wedding decorators in Guwahati include:   
1. Jurun

Decoration in Assamese Wedding

:

One of the unique pre-wedding ceremonies in an Assamese wedding is Jurun. It is a tradition where the bride and groom receive gifts from their relatives. Our marriage decorators will spark this celebration by adding traditional Assamese decoration elements.  
2. Mehendi, Haldi, and Sangeet Decoration in Guwahati

:

It is surprising to see that now most Assamese weddings celebrate Mehendi, Haldi, and Sangeet ceremonies. Our decorators will design cheerful and lively decor for your events. Moreover, you will get colorful backdrops, comfortable seating arrangements, and activity areas for guests to enjoy Assamese wedding decorations with colors matching the occasion.   
3. Florist Decoration

:

The florist's decorations are based on your personal choice. Our Assamese decoration services provide a wide range of traditional and unique flowers like marigolds, orchids, and roses. We take great care in arranging these lovely flowers to create a stunning decoration for your wedding. 
4. Wedding Stage and Mandap Decorations

:

Wedding stage and pandal decorations in Assam include decorating the space where the wedding rituals occur. We create a visually appealing and sacred space. 
5. Lighting and Sound

:

Swagrani's decorators will offer you creative lighting solutions and sound systems. They will enhance the overall ambiance of your wedding venue. 
6. Entrance and Walkway Decor

:

Our decorations in Guwahati will enhance the entrance and walkways of the wedding venue with floral arrangements, lighting, and other wedding decoration essentials to create a welcoming atmosphere. 
7. Personalized Wedding

Décor

:

With us, you can customize the wedding decoration in Guwahati based on your preferences, themes, and color schemes. Moreover, we will help you live and enjoy a unique and personalized experience.   
8. Photo Booths & Selfie Stations

:

We will set up creative and fun photo booths or selfie stations for your guests based on recent trends. A place where they can capture memories and enjoy themselves during the celebrations.   
9. Tents / Canopies

:

Our event decorators in Guwahati will help you choose from various types of tents, canopies, or shamianas. Whether your wedding is indoors or outdoors, our decorations will be perfect for your venue.   
Steps to Book a Wedding Decorator for Assamese Decoration 
Fill up the lead form on our website, message us on our social media handles, or call us at +91 – 9035985391.

 

O

ne of o

ur

wedding experts

will contact you to discuss your requirements in more detail. They will ask you in detail about the number of functions at your wedding, the kind of themes or styles you are looking for, your budget, etc.

 

Once the discussion is complete, we will share a customized proposal according to your needs with our Assamese wedding decorators. They will then start bidding for the opportunity to work with you.

 

After that, we will share the profile pages and bids of the decorators. So that you can check their past work and reviews and make an informed decision

.  

 

 

After these steps, you can book the best

wedding decorator in Guwahati

. You will pay their charges to our company which will be held in an escrow account. However, we will release the payment when the services are executed, and you are happy with the result.

 

We will help you

get in contact with

the decorator on WhatsApp. This allows you to discuss your requirements and understand their ideas and

expertise

. 

 
Budget-Friendly Marriage Decoration Tips
You can arrange a memorable wedding on a budget with a little imagination. However, for middle-class Assamese, some low-cost tips for wedding decorations in Guwahati are here: 
Save money and add

a personal touch

to your wedding by making your own decor elements, such as centerpieces, table runners, or backdrops.

 

Invest in marriage decoration items you can reuse after the wedding such as lanterns, vases, or fairy lights.

 

Opt

for locally sourced and seasonal flowers for floral arrangements.

 
Swagrani

Escrow and Bidding Platform

 
Swagrani connects clients with various Guwahati event decorators to make wedding planning easier. Our innovative bidding platform allows decorators in Guwahati to compete, resulting in the best possible prices for your wedding decor.  
Moreover, we also provide an escrow guarantee to ensure a safe and secure transaction for both customers and vendors. This feature protects your investment and offers peace of mind throughout the process.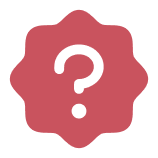 Frequently Asked Questions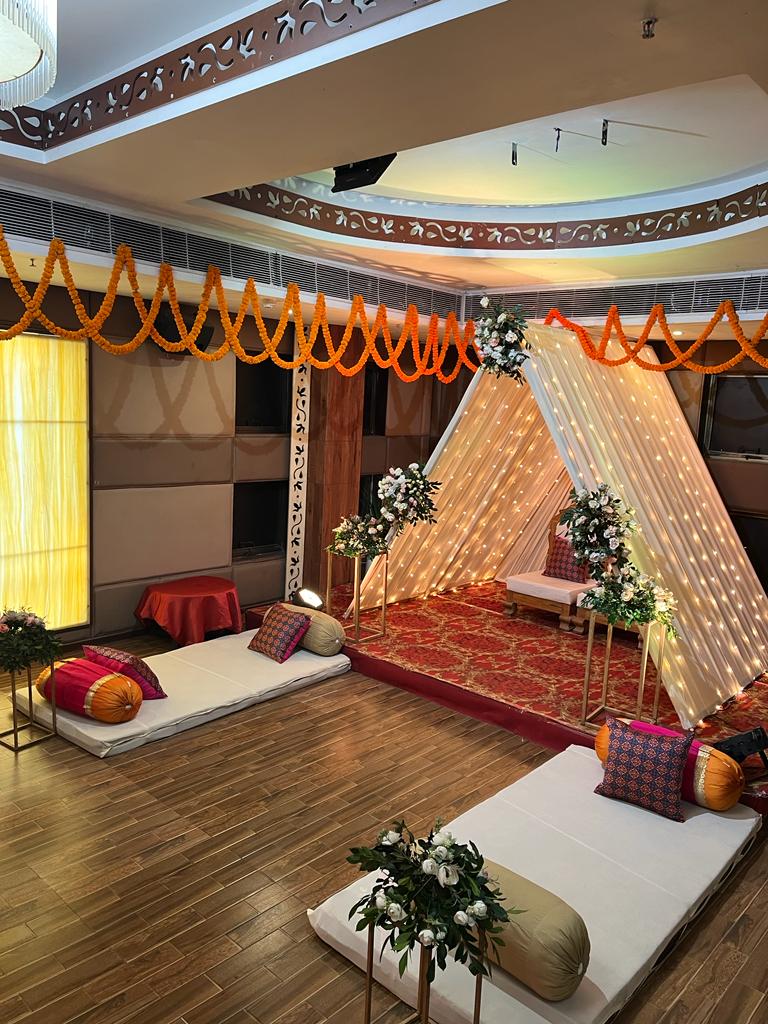 Still have questions?
Reach out to our wedding experts for further queries.