Best Nail Artists in Guwahati
Be ready to transform your nails into stunning works of art with our vendor list of nail artists in Guwahati.
Bridal Nail Art Expertise by

the

Top

Nail Designer
Don't we all love nice nail art on a normal day? Imagine how important it is to have the perfect nail art in Guwahati for your wedding that elevates the look of your hand. All the people who will look at your rings, your bangles and your mehendi their eyes will fall upon your nails without even intending to. We want to help you make sure that your nails are as perfect as everything else on your big day. So, elevate your wedding look with stunning nail art and extensions from the best nail artists through Swagrani.  It is our job to connect you with the best nail artists in Guwahati who are talented, and we ensure that they create beautiful artistic nail art to complement your bridal look.     
Moreover, we have an exciting new idea to ensure you get the best nail care services and nail design expert in Guwahati. Now, we offer nail art services right at your home, so you don't have to go anywhere anymore. At Swagrani, our aim is to provide utmost comfort to brides before their weddings, and our home services will ensure just that!  
Types of Nail Art Designs Provided by Our Nail Experts
We offer you an array of the best nail artists to choose from. Where each of them offers their own unique flair to create stunning bridal nail art designs. These nail art designs range from traditional to bold and modern styles.  
However, here are some of the nail art services offered by our nail experts in Guwahati:   
1. Customised

Nail Design

:
Customised nail design is one of our unique signature services. Whether you have a specific theme in mind or want to incorporate special elements like symbols, logos, or patterns, our team is here to craft the best nail art design just for you. So, get ready to turn heads and showcase your distinct style with our customized nail art designs.
2. Nail Extensions in Guwahati

:
Do you want to have longer and more elegant nails than normal to take your bridal look to another level? Don't worry! Our nail artists know just what to do to please you.  By using high-quality nail polish materials and expert techniques, our top nail artists will create the perfect nail extensions in  Guwahati to enhance your natural nails and complete your bridal look.    
3. Gel Nails:
Our gel nail art service is a popular choice for those seeking long-lasting and stunning nail designs. The artists use high-quality gel polishes that not only look amazing but also provide durability and chip-resistant wear. Moreover, with a wide range of colors and finishes to choose from, you can enjoy a customized gel nail art experience that suits your style perfectly. 
4.

Artistic Acrylic Nails

:
Weddings are time-consuming and lengthy affairs. As a bride, we understand that you have a million things to take care of.  That's why Swagrani has come up with a platform to ensure that we make weddings as easy for you as possible.   
Hence, for brides who are seeking a durable and long-lasting nail option, we have the perfect idea! Our nail artists in Guwahati offer artistic acrylic nails that last for weeks. Moreover, these nail extensions in Guwahati are crafted carefully using acrylic materials to provide a strong and sturdy base for your nail.  
Steps T

o Hire

the

Nail A

rtists in Guwahati



Fill up the lead form on our website, message us on our social media handles, or call us at +91 – 9035985391

.  

One of our wedding experts will contact you to discuss your requirements in more detail. They will ask you in detail about the type of nail design you are looking for, your budget,

etc.  

 

Once the discussion is complete, we will share a customized proposal according to your needs with our nail artists. The

n they

will start bidding for the opportunity to work with

yo

u

.  

 

After that, we will share the profile pages and bids of the professional nail technicians. So that you can check their past work and reviews and make an informed decision

.  

  

 

After these steps, you can book the

best nail artist in Guwahati

. You will pay their charges to our company which will be held in an escrow account. However, we will release the payment when the services are executed, and you are happy with the result

.  

 

We will help you

get in contact with

the artist on WhatsApp. So, you can discuss your requirements and understand their ideas and expertise

.  

 
Other Wedding Services Provided by Us: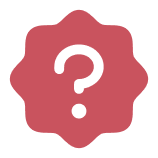 Frequently Asked Questions
Still have questions?
Reach out to our wedding experts for further queries.