Wedding Cards in Guwahati
Best Wedding Cards in Guwahati
Here we list down some of the amazing vendors of wedding cards in Guwahati. Take a look at their designs for both e-invites and physical cards. 
I

ntroducing the Ideal Wedding

Cards in Guwahati for your Special Day
Planning a marriage for yourself is an amazing experience. You get to enjoy every small moment and make your day memorable. However, no celebration is complete without family and friends. Swagrani allows you to invite your close ones to your event through the best wedding cards in Guwahati. Moreover, you can choose to get a physical wedding invitation card or a wedding e-invite for your wedding, depending on what you prefer. 
Weddings planned by Swagrani are known for their unique charm. Designers of wedding cards in Guwahati offer you a variety of options. However, some of the most popular options are physical wedding cards, pop-up invite boxes and digital e-invites.   
Should you g

o

for

Physical Wedding Invitation Cards or a Digital Wedding E-invite

 

 
Physical wedding cards and digital wedding e-invite both have their own perks. You can choose between a simple wedding card in Guwahati or a digital e-invite.  
However, if most of your friends and family live in Guwahati or Assam, a physical Assamese wedding card may be perfect for extending your invitation. But if you have guests who are spread across different states or prefer a digital card, then you should try our custom-designed online wedding cards.    
Flyer-based E-invites

:
You can share Flyer-based wedding e- cards with guests through social media platforms like WhatsApp, Instagram, and other messaging platforms.    
Flyer-based E-invites

with Caricature:
Swagrani can help you create your kind of wedding cards in Guwahati by adding your caricature to the design. It is a unique idea that is going to impress your guests.   
Video E-invites

:
Wedding invitations through videos are an evolving trend. They are one of the most popular e-invites that include multiple slides along with your favorite wedding songs. Additionally, these video e-invites will leave a good impression on your guests.  
Video E-invites with Caricature

:
This category includes some highly sought-after digital invitations that combine video, caricature, and music. Video e-invites with a caricature are the perfect way to share your unique love story. Our expert graphic designers at Swagrani will create custom animations that display your love story as a couple. 
Benefits of Physical Wedding Cards:

 

 
Even though digital cards are trending and are a more affordable option, Physical cards have some unique benefits that are discussed below:  
1. Personal Touch

:
Physical wedding cards offer a more personal touch. They convey a sense of warmth and intimacy to your guests. Moreover, we can customize these cards with personalized messages, lovely designs, and fancy handwriting according to your preferences.  
2. Cultural Significance

:
At Swagrani we understand that Assamese weddings cards are grand and celebrated with enthusiasm and traditional rituals. We believe that physical wedding invitations in Guwahati play a crucial role in showing the importance of the event and inviting guests to share in the celebration. Moreover, these cards reflect the cultural values and traditions that you and your family hold.   
3. Guest List Management

:
Physical wedding cards in Guwahati will make it easier for you to manage the guest list. You can keep track of the number of guests and their RSVPs. Additionally, it also helps guests remember the wedding date and time so that they don't miss the event.  
Benefits of Digital Wedding Invitation Cards

:
There are several reasons to choose an online wedding invitation card for your wedding:       
1. Cost-effective

:
E-invites are introduced by Swagrani because they are more affordable than traditional best Indian wedding cards. Moreover, if you go with this option, you can save on the budget and plan some other things for the wedding.  
2.

Geographic Flexibility

 

:
E-invites make it easier to invite friends and family who live in different places without the hassle of physically sending them  
3.

Customisation

and Creativity

:
E-invites allow you to make special invitations that will stick in your guest's minds. You can tell your love story in a creative and engaging way.   
How to Choose the Best Vendor for Wedding Cards in Guwahati on

Swagrani

 

 

 
Swagrani

is Guwahati's go-to wedding planning platform for couples who are getting ready for their journey toward their special day. However, there are a few steps that you need to follow, to book your best Indian wedding card designer:    

 

Fill up the lead form on our website, message us on our social media handles, or call us at +91 – 9035985391. 

 

One of our wedding experts will contact you to discuss your requirements in more detail. They will ask you the following questions: 

 
Number of cards 

Type of invitation card (Video, E-invite or Physical) 

 

Budget, etc. 

 
Once the discussion is complete, we will share a customized proposal according to your needs with our

Assamese

wedding

invitation

card designer. They will then start bidding for the opportunity to work with you.

 

 

After that, we will share the profile pages and bids of the decorators. So that you can check their past work and reviews and make an informed decision

.  

Finally, you can book the best maker of

wedding cards in Guwahati

. You will pay their charges to our company, which will be held in an escrow account. However, we will release the payment when the cards are delivered to your location. 

 

We will help you get in contact with the wedding card maker on WhatsApp so you can discuss your requirements and understand their ideas and expertise. 

 

With

Swagrani

, you will get the best Assamese marriage invitation card designer. So, contact us now to create a memorable invitation for your special day

.  

 

 
Other Wedding Services Provided by Us: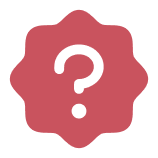 Frequently Asked Questions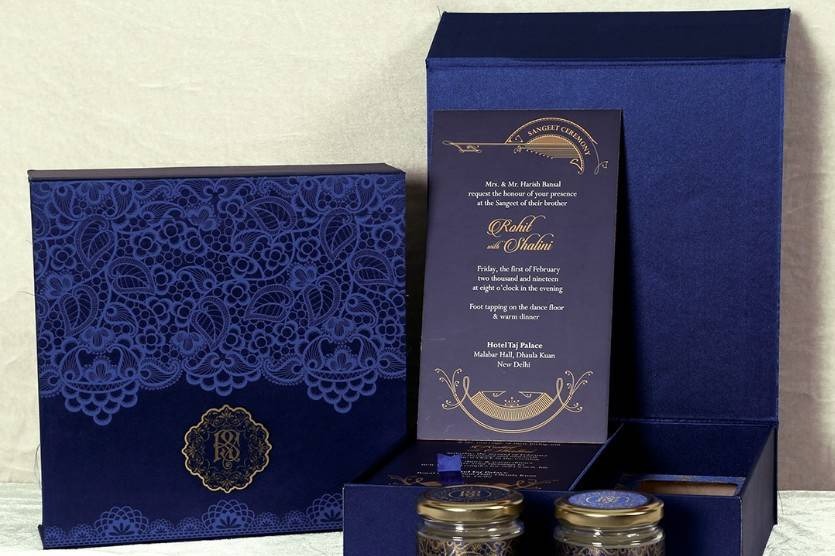 Still have questions?
Reach out to our wedding experts for further queries.